~ THREE WEEKS OLD ~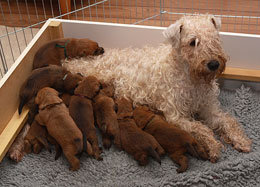 Freshly washed Nova with all ten hungry puppies.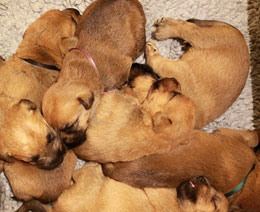 Sleeping puppy pile.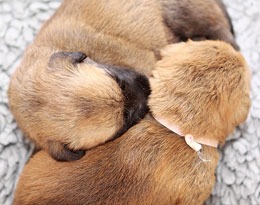 Siblings.


~ TWO WEEKS OLD ~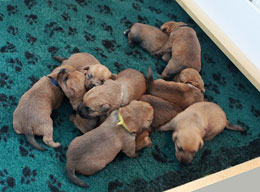 They are very active and are walking around.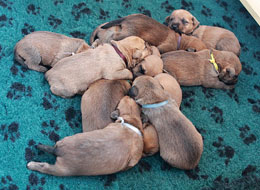 Making a "sleeping pile".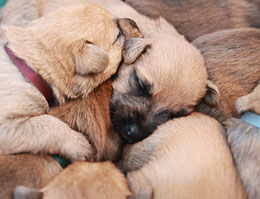 Two of the females snuggling with the other siblings.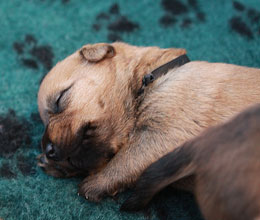 The black male sleeping.
~ FOUR DAYS
OLD ~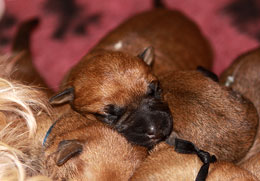 One of the females.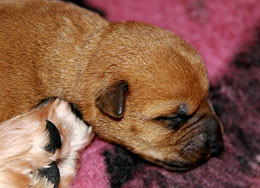 One of the males.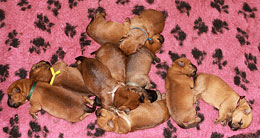 All of the D-litter.
~ ONE DAY OLD 2011-01-01 ~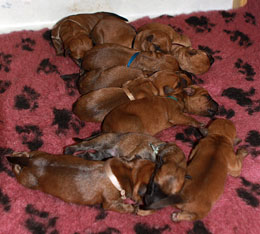 All ten of the puppies, New Years day 2011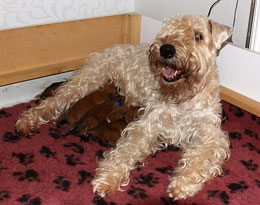 Nova and D-litter, New Years day 2011
~ CHRISTMAS EVE 2010 ~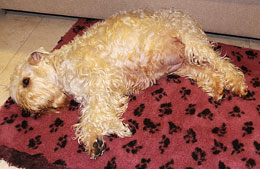 Nova at Christmas eve 2010